When we got our chickens and set them up in our small backyard I felt as though I'd kind of "arrived" at a crucial point on my journey into simplicity.
Pretty naive, huh!?
Well, things were going along ok for quite some time and we were really enjoying the hens and the routine of collecting our own organic eggs and so on..
Until one day when my hubby spied a dead rat in the yard.
That was the turning point for him!
He decided that we must get rid of the hens as they were obviously attracting rats to our yard :-(
I was pretty depressed to hear this!
But nevertheless, a few weeks later all my girls were given away to one of of his friends and are now happily ensconsed in a new backyard where they continue to faithfully lay their eggs.
So, no more rats for hubby to worry about..right?
Three days after our girls were gone, I heard a hen cackling behind me as I hung my washing on the line!
Seeing as I was away from home when the coop was dismantled and the chickens moved, I wondered if hubby had somehow missed one of them and she'd been hiding away in the bushes.
My heart was going pitter-patter as I searched high and low trying to trace that cackle!
Surely there must be a hen around somewhere - I couldn't just be "hearing things" because I missed the chooks so much - could I?!
Well, I finally found the little lady.
In my next door neighbour's yard.
They had bought their own hens and had set up a small coop right along our side of the fence!
I was sad that it wasn't one of mine who had been left behind..but I was glad to be able to enjoy that homely sound of "chook-chatter" again :-)
And hubby...
Well, he did wonder if we would get any unwelcome 'visitors' from over the fence.
But no rats have come calling; and now he is actually planning on building a new coop so that we can have a few small bantams again in Spring.
Turns out ..he misses our chooks too :-)
He just didn't know that he would- until they were all gone!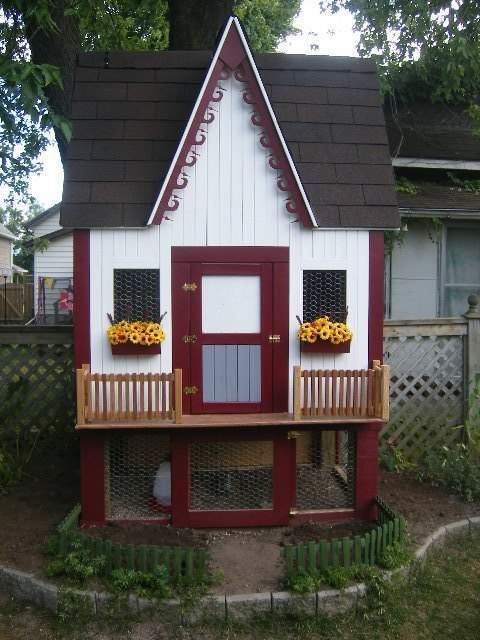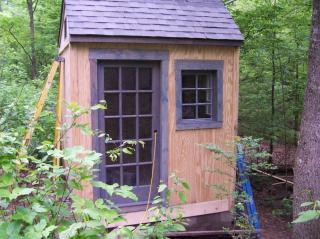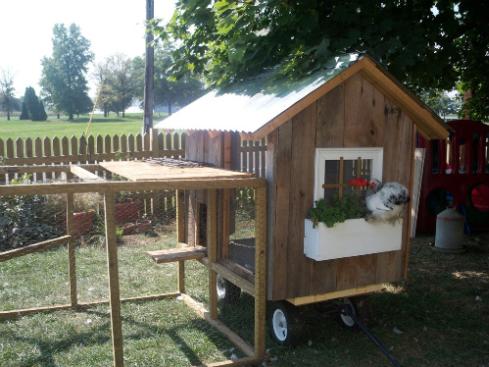 These are some of the great photos from
Backyard Chickens
which he is using as inspiration for housing our next lot of "girls", lol!